Roger Harris to Head GLOBEC International
With the adoption of GLOBEC by IGBP, Roger Harris has accepted the Chairmanship of the International GLOBEC SSC for a three year term. He is currently Research Project Coordinator at the Plymouth Marine Laboratory leading a group working on productivity and physical structure in pelagic ecosystems.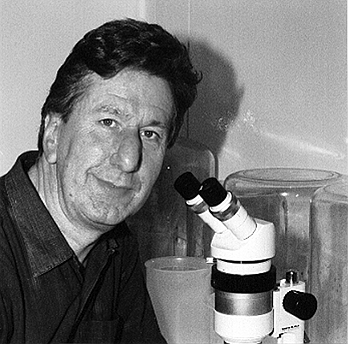 Dr. Harris has a Ph.D. in marine biology from the University of London, his doctoral work being on the ecology of marine meiobenthos. Postdoctoral work with Don Heinle at the Chesapeake Biological Laboratory, and with Gus Paffenhöfer at the Biological Anstalt Helgoland Litoralstation, List/Sylt ensured that his research interests "moved rapidly up into the water column" where they have remained ever since, concentrating particularly on calanoid copepods. Roger Harris has held previous research positions in Germany, the United States, British Columbia and with the Marine Biological Association in Plymouth. He has carried out biological oceanographic field work in a variety of environments ranging from the Bellingshausen Sea, Antarctica to the Patuxent River in Chesapeake Bay. His research interests focus on the control of biological production by physical processes, the role of water-column biology in global oceanic carbon flux, and the laboratory culture and ecology of marine zooplankton.
He has been particularly interested in the development of GLOBEC, having been a member of the UK GLOBEC committee, and local organizer of the 1994 Plymouth ICES Marine Science Symposium on Zooplankton Production. He looks forward to working with US, and international colleagues, to realize the full potential of GLOBEC over the coming years.
Information about the adoption of GLOBEC as a core project of IGBP, it's relation to other IGBP core projects, and the organizational structure of GLOBEC within IGBP will be provided in the next issue of the newsletter.